Uncategorized
5 Event Menarik Di Kuching Sepanjang Hujung Minggu Ini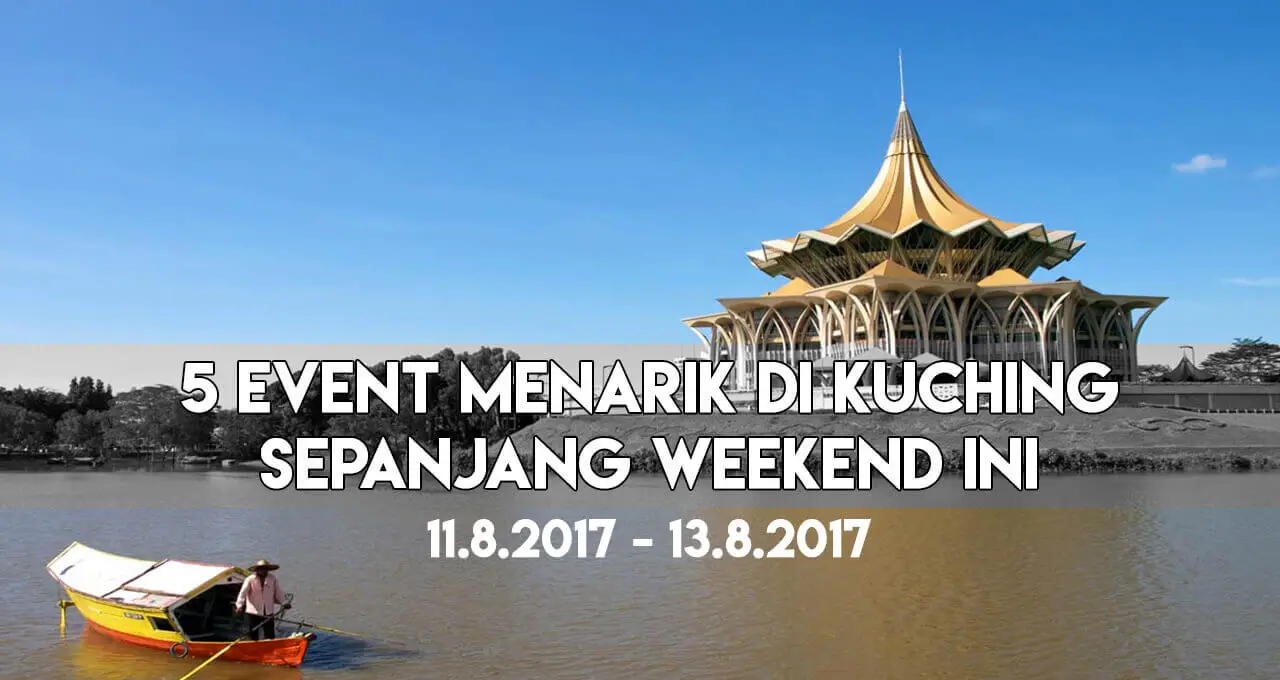 5 Event Menarik Di Kuching Sepanjang Hujung Minggu Ini 
11 Ogos – 13 Ogos 2017
1.  B-LAB Music Night When Sape meets Cello

Description : 
This concert is an explorative conversation on musical languages, traditions and influences between the Borneo Art Collective, Céline Papion (France) and Alena Murang (Malaysia). After 10 days of exploring and discovering nature, music and the culture of Borneo, the French cellist Céline Papion will meet the Bornean sape player Alena Murang.
Alena performs and interprets the traditional music of the Kelabit and Kenyah people of Borneo. Céline, trained as a classical musician in Europe, explores the experimental potential of the cello. Different countries and different cultures, but the same aim: sharing stories through music.
The spirit of Bornean mus…ic is strongly connected to nature. Alena and Céline will be sharing and learning each others musical language live in an open-air concert. By rehearsing outside, the natural context is meant to influence and inspire their work. The result of this exploration is a series of songs and pieces created for this special evening only.
The concert is complemented by the premiere of a piece written by the American composer Joseph Michaels. "Bäch in Borneo" was written especially for Céline and her journey to Borneo. Through a collage of quotations of J.S. Bach's music mixed with sounds from Borneo's political, natural and musical worlds, the work suggests a narrative in which a Western musician is changed through her interaction with a foreign culture.
Tiket boleh didapatkan di sini : http://ptix.co/2hMhaDt
2. Sarawak Grunge Festival @ Borneo744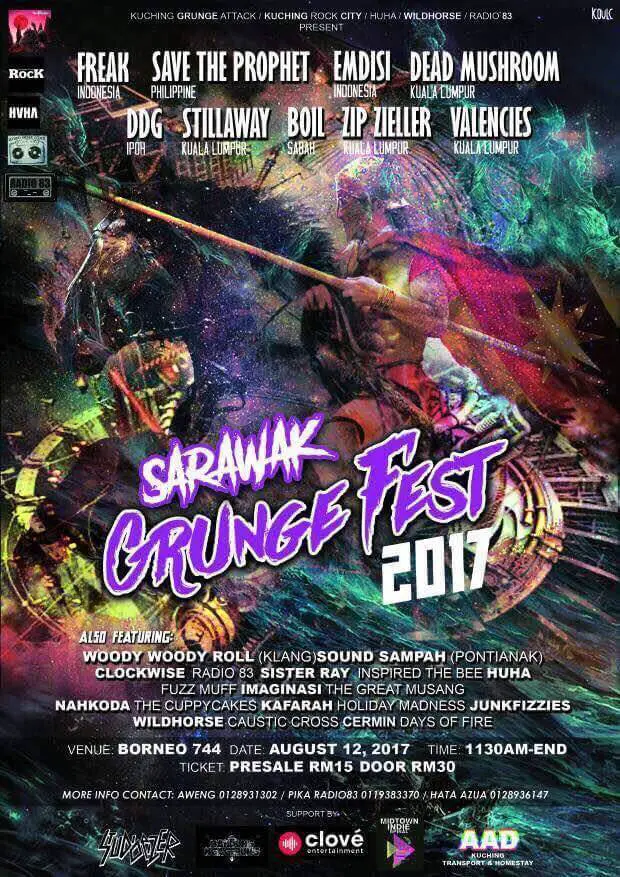 Sarawak Grunge Festival kali ini diadakan di Blackbox @ Borneo744, Entrepreneurship and Art District Kuching.
Menampilkan band band dari dalam dan luar negara, ianya pasti menjadi sebuah festival muzik yang tidak boleh dilepaskan oleh peminat muzik grunge di Kuching!
3. Kuching City Street Parade 2017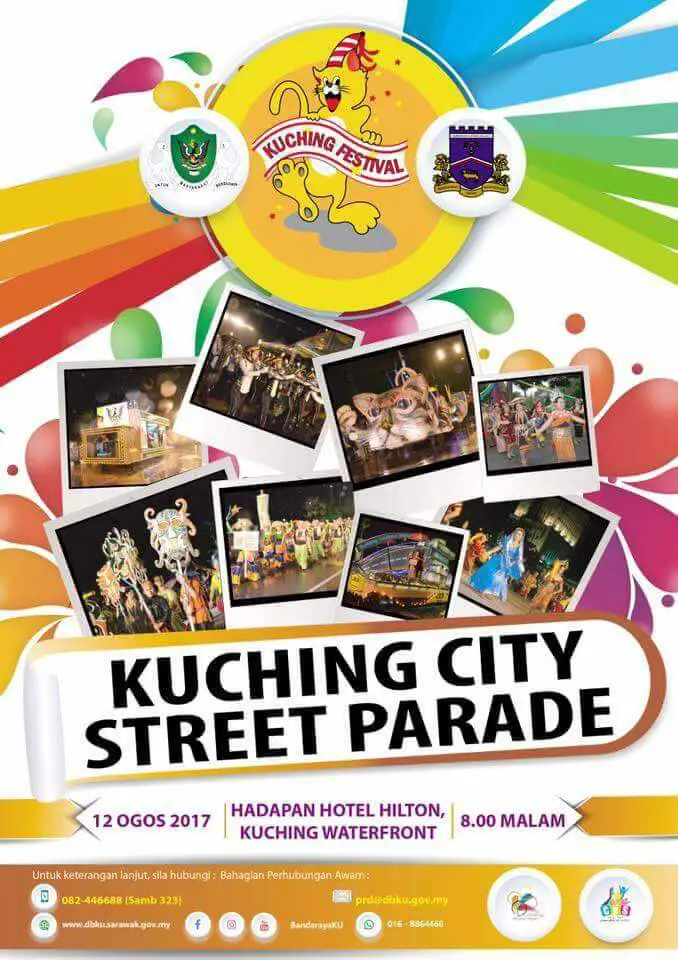 Perarakan yang diadakan sempena Hari Bandaraya Kuching. Rujuk gambar di bawah untuk tentatif program :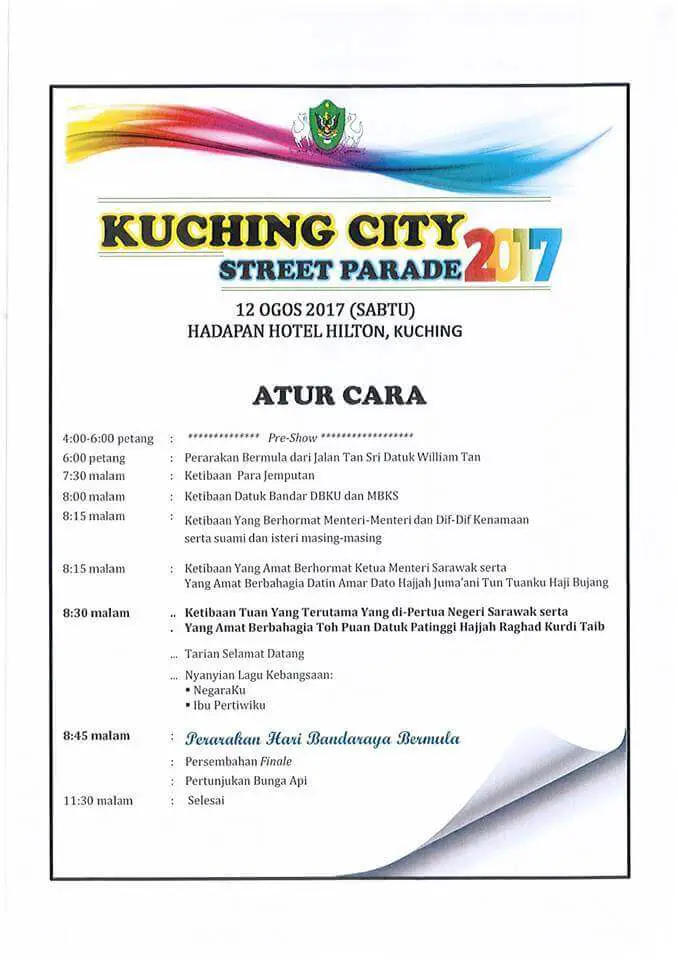 Baca juga artikel kami di sini : 11 Jalan Yang Akan Ditutup Sempena Kuching City Street Parade 2017
4. Portraiture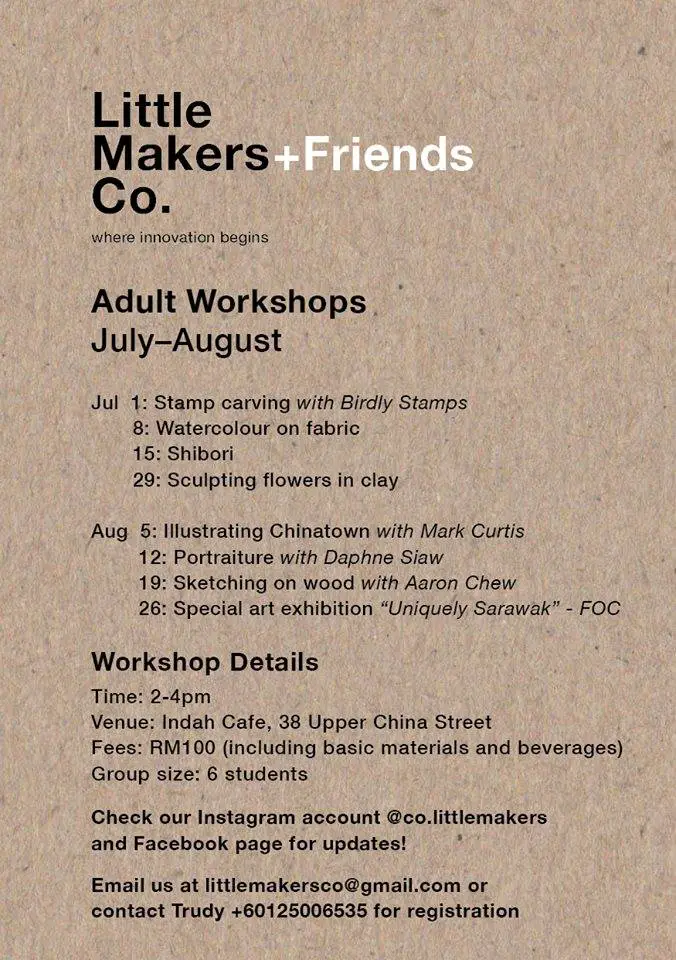 5. Fear Factor Challenge 2017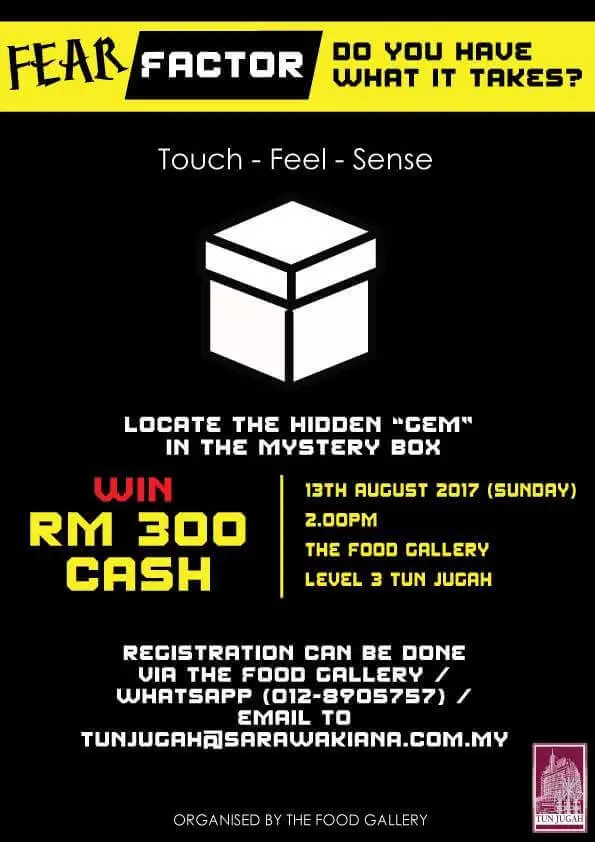 If fear is not a factor for you this challenge is for you.
Calling all who loves challenges, The Food Gallery is organising The Fear Factor challenge. As simple as ABC, all you need to do is to locate the hidden "gem" in the mystery box and stand a chance to win CASH PRIZE.
Registration is FREE!!! It can be done via The Food Gallery (Level 3 Tun Jugah) / Whatsapp (012 8905757)  email to tunjugah@sarawakiana.com.my