Event-Event Menarik Sepanjang Hujung Minggu Ini Di Kuching (14-16April 2017)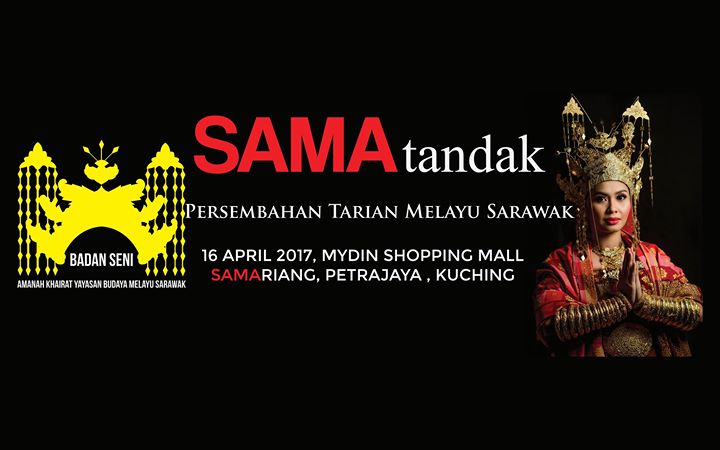 Event-Event Menarik Sepanjang Hujung Minggu Ini Di Kuching (14-16April 2017)
Bagi anda yang tercari cari aktiviti yang boleh dilakukan sepanjang minggu ini di Kuching, ini adalah event event menarik yang kami ketahui.
1. 1st Kuching Fun Cat Show 2017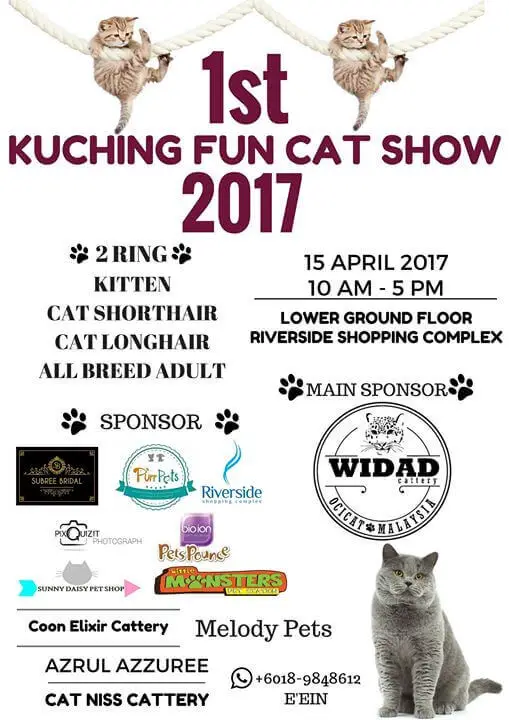 2. WACANA ILMIAH: PERUNDANGAN DAN MAHASISWA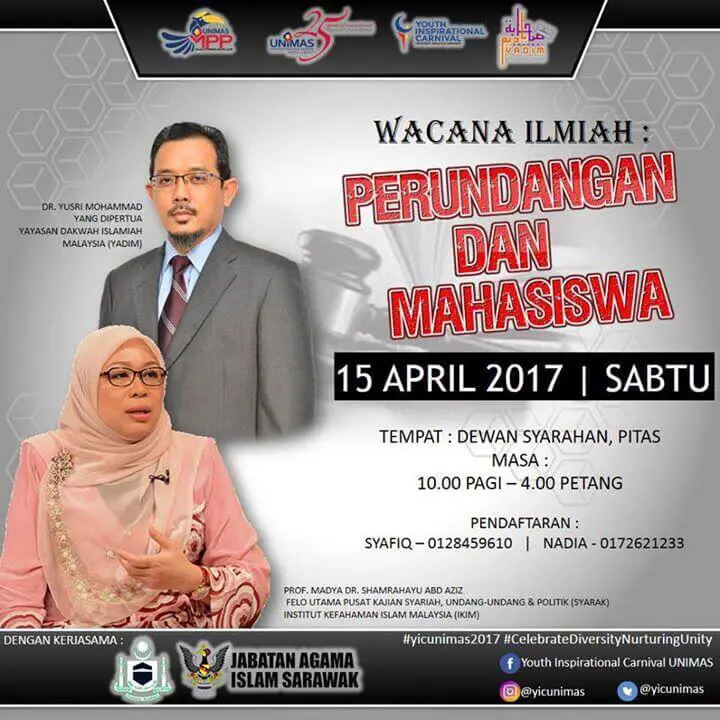 Wacana Ilmiah: "Perundangan Dan Mahasiswa" yang bakal dikupas oleh Prof. Madya Dr. Shamrahayu Bt Abd Aziz sebagai panel jemputan, anjuran Sahabat Yadim Unimas sempena Youth Inspirational Carnival 2017
3. EASTER COLORING SESSION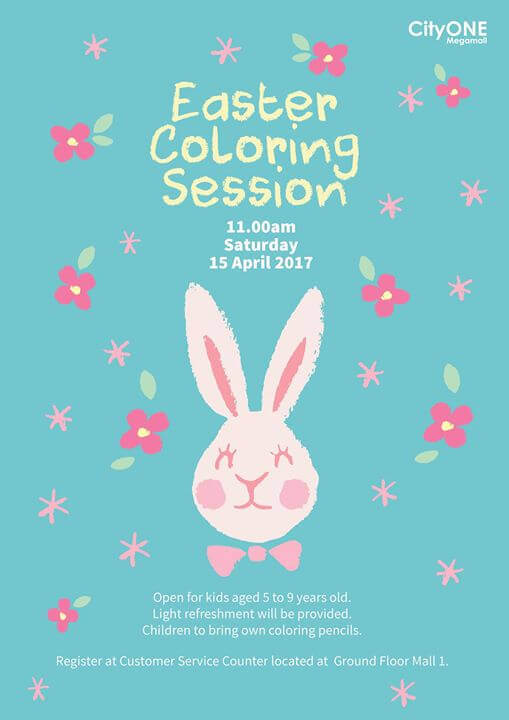 Easter Coloring Session for kids 5 to 9 years old! Register today for free at Customer Service Counter located at Ground Floor Mall 1. Participants to bring own coloring tools for the coloring session. Light refreshment provided.
4. PROGRAM SAMARINDOK TANDAK SIRI I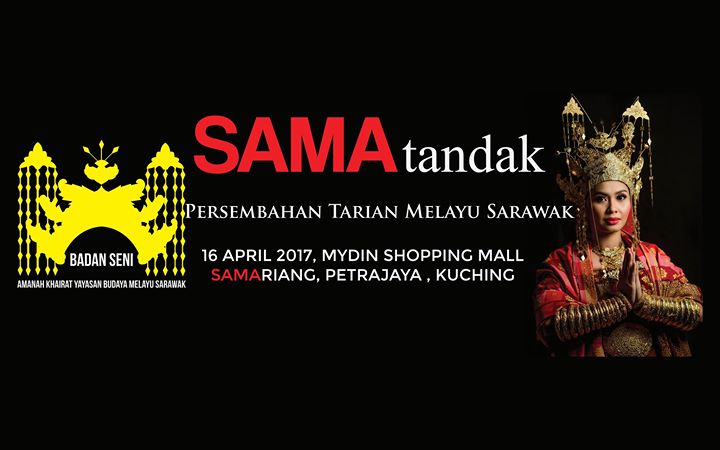 Melayu Sarawak. Antaranya tarian Melayu Sarawak yang akan ditonjolkan adalah seperti Tarian Selamat Datang, Tarian Puteri Sarawak, Tarian Zapin Sebat, Tarian Zapin Gendang Air dan Tarian Zapin Sindang. Kesemua seni tari ini merupakan salah satu dalam berjuta keseni yang menjadi warisan khazanah yang tidak ternilai harganya demi bangsa Melayu dan ketamadunan Melayu.
5. FAMILY FUN DAY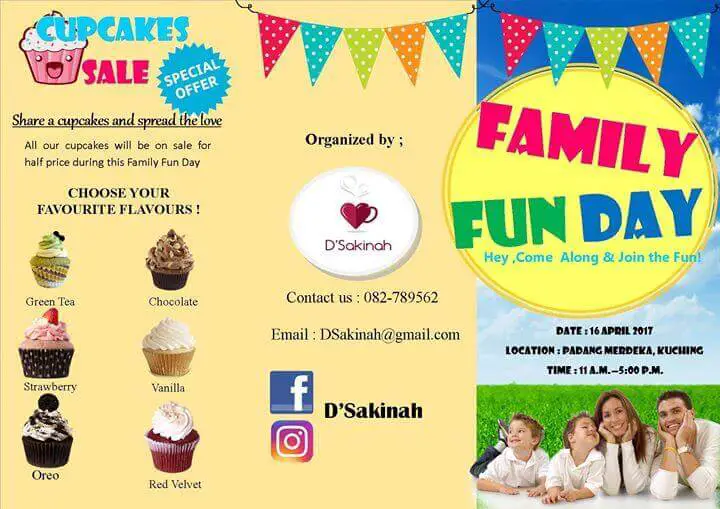 6. Basic Toy Making Workshop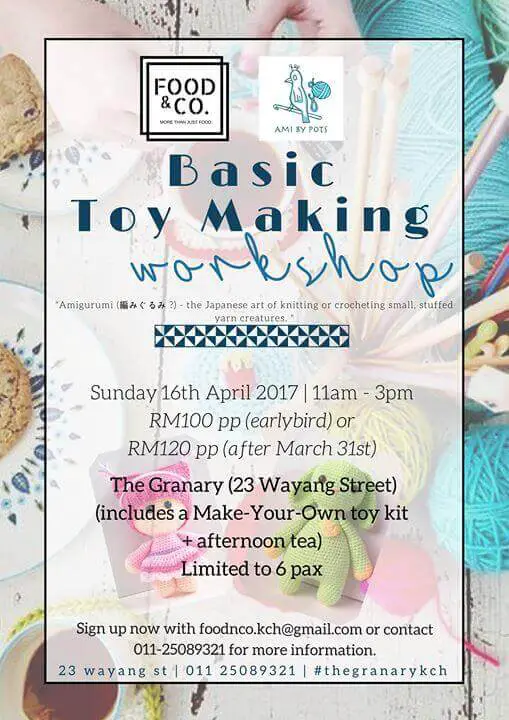 Amigurumi (編みぐるみ?, lit. crocheted or knitted stuffed toy) Amigurumi is the Japanese art of knitting or crocheting small, stuffed yarn creatures. The word is a portmanteau of the Japanese words ami, meaning crocheted or knitted, and nuigurumi, meaning stuffed doll.
Lydia of Ami by Pots will be teaching you the basics of amigurumi and together you will learn how to make a super cute stuffed toy! Morning tea is provided, and all materials (starter pack) is included.